Quilted Mahogany Tenor Ukulele Build blog:

Feb 21th 2016
I made a bunch of progress this weekend.
I set the neck angle flat and installed the brass insert into the neck. I will have a glued butt joint but I will use one bolt as well. Mainly the bolt will supply the clamping force. I will leave it in as well.


This template shows the different height of the sound hole between the ukulele template I am using and the Martin 14 fret fret template. I like the higher hole as the bridge is better centered between the sound hole and the bottom.


I cut out and installed a logo. They are a little smaller for my ukes 7/8" vs 1".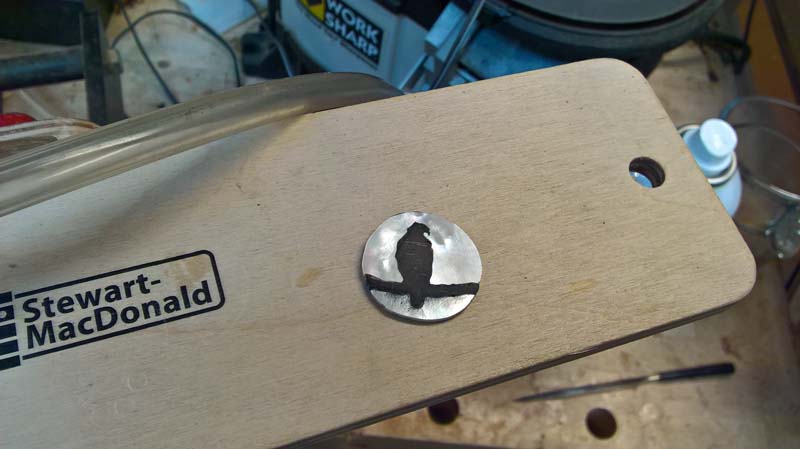 Not shown I also drilled the tuner holes. I drill a pilot, use a large bit from the top for the bezel and follow that with a smaller 6 mm bit for the shaft.
I glued on the fret board


I finished sanded the body and neck to 220 grit. I used thick CA for the pore fill. I applied and scaped it back a few times. Using the CA I was able to finish sand - pore fill and start shellacking the ukulele


Right now I have padded on 3 coats of Seal Lac and 3-4 coats of Royal Lac. It is starting to look good.


Feb 25th 2016
Yes I am loving this mahogany. I have slowly been padding on Royal Lac over the last few day. The back and sides were pore filled with CA and sealed with seal lac. The top was just sealed with a few coats of seal lac.


March 6th 2016
I padded as much Royal-Lac on as I am going to. I did not pore fill the top so I leveled the finish a few times and built it back up. It looks good, a slight contrast to the back and sides. I still plan on doing some light sanding and then I will polish. I will leave tell tail signs (pad marks) of it being a hand applied finish, but one will have to look for them. I just growing to like the look.
Here is what it looks like now.


Here it is with my harp ukulele that I made from a set of plans from Peter Hewett. I used the non-harp side to get the ukulele shape.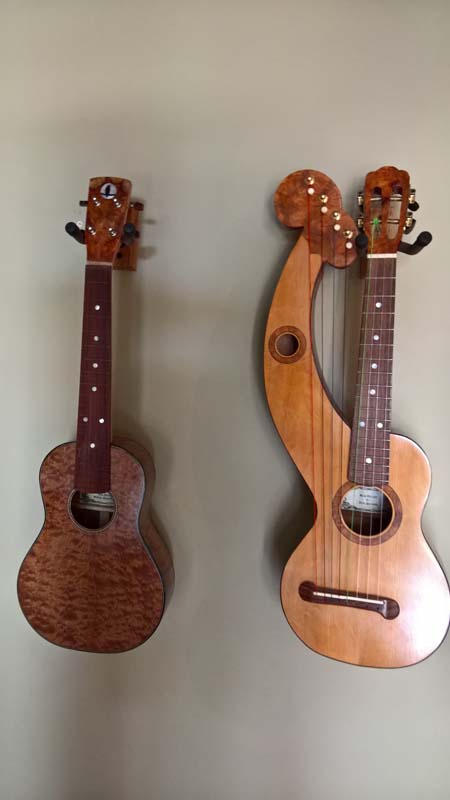 Next