Bass guitar blog:

Feb 26th 2012
I have the bass guitar closed up and bound. I used black fiber bindings, with a bwb purfling plus a diagonal check black and white purfling on the top. I was just going to go with binding and bwb purfling, 3mm, on the top but I had some funkiness on the bottom of the top so I added the marquetry. I also profiled the fretboard and filled the fret slots with black fiber. I will bind the fret board with ebony binding and wb purfling. The guitar is huge but it feels somewhat playable, at least for me. I am nearly 6'4".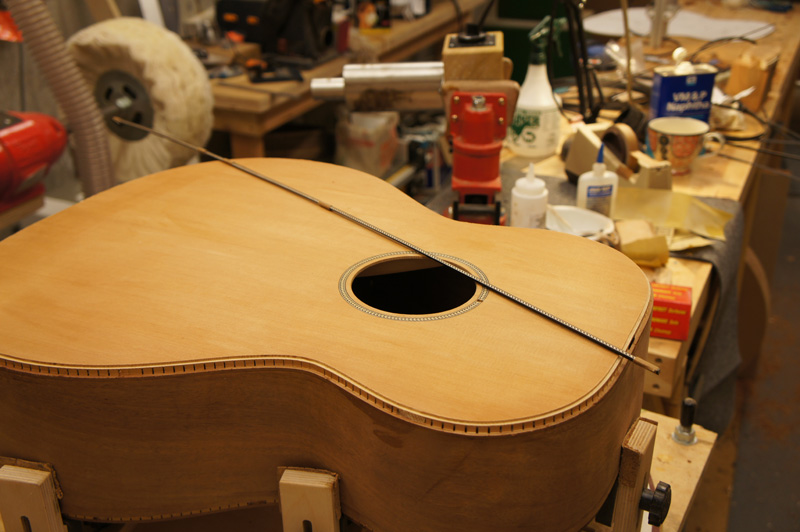 March 5th 2012
I got a little farther this weekend. I finsihed the fretboard. I am waiting on a size adjustment to the truss rod; not many accoustic bass guitars out there. All that is left is the final profile of the neck to match the fretboard and finish sanding the rims. As noted before I am making a fretless bass, but I filled fretslots with black fiber to help find the notes. This weekend a really good local bass player came by the shop. He plays both jazz guitar and upright bass, we went over strings and the possible placement of a thumb rest. When I am finished he will come by and check it out. He was nearly excited about the guitar as I am.
March 22th 2012
I need to start thinking about my next project. The bass is getting close. I need to cut out and inlay a logo for the headstock, but other than that the construction is finished. The guitar has been sanded, but I like to come back another day with a fresh attitude and sand it properly. I had thought the istrument was big, but by the time I was finished sanding boy did I think it was big.
March 24th 2012
Thursday and Friday morning before work I was able to cut and install my logo on the headstock That set me up this weekend to start finishing. I pulled the parlor out of the spary room and moved the bass in. Getting the first coat of zpoxy filler on the guitar is always exciting as I get to see what the wood really will look like.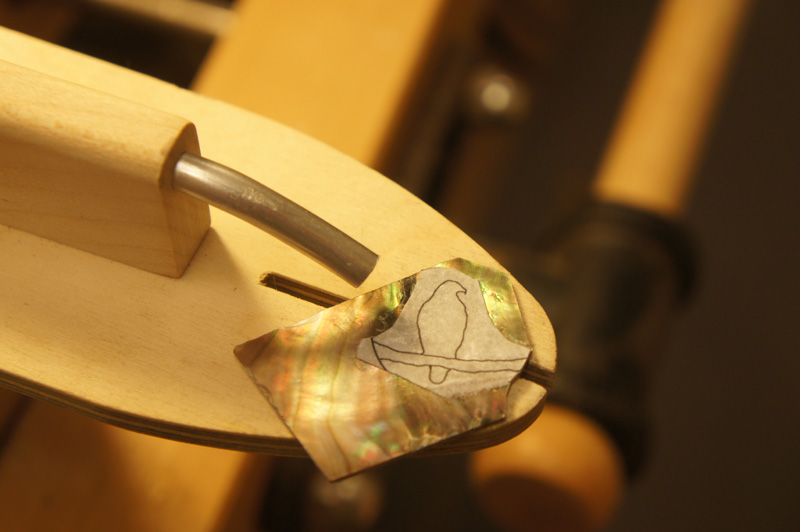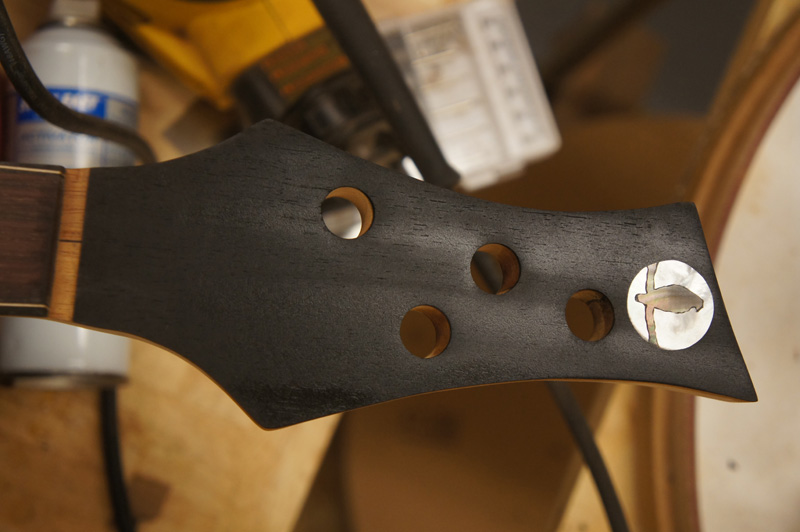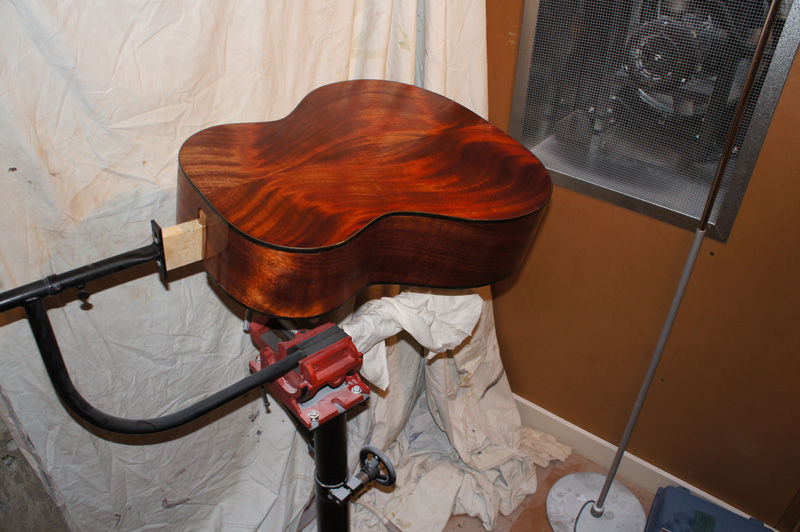 May 1st 2012
I finsihed the bass guitar tonight. Majogany back and sides, red cedar top. The headstock veneer is ebony and the back of the headstock has bookmatch Koa veneer. Fretless Rosewood fingerboard and rosewood pinless bridge. LR Baggs under the saddle element pickup. It actually sounds ok both plugged in an unplugged. Right now I have GHS acoustic light Bass strings. Last night I had medium Martin Acoustic bass string. It was a lot more powerful with the mediums. I will probably try them again. I just had this feeling that the guitar would explode. Un plugged the mdiums sounded better. Plugged in the lights sounded great.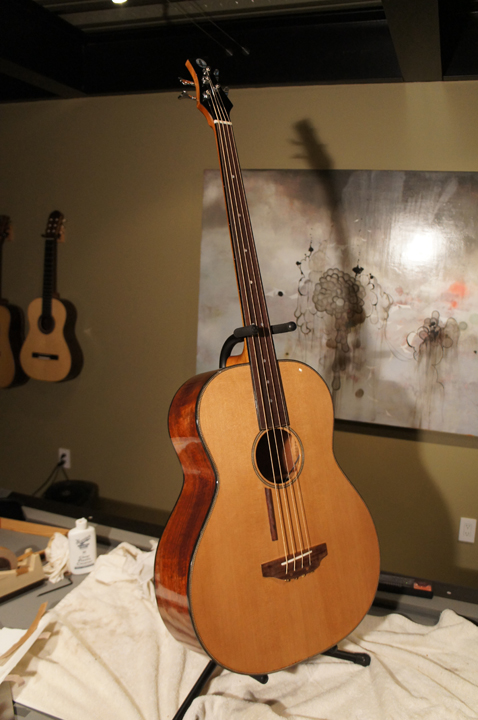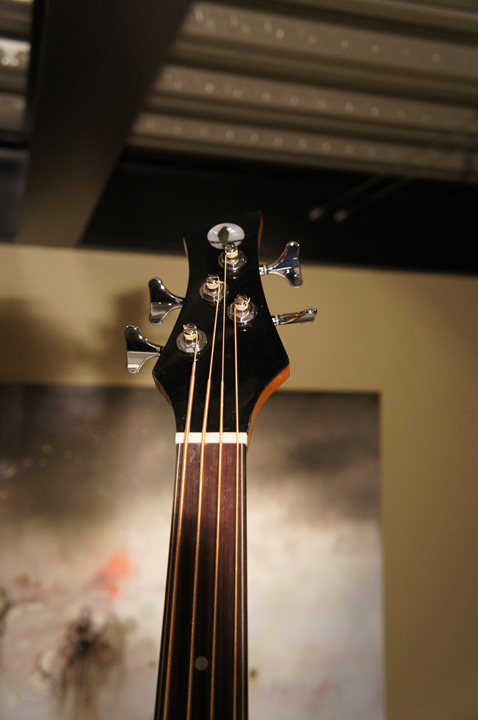 Being played in a Guitar Recital (you can see it for the first 23 seconds:)
Back to start